Letter from the Owner
Thank you for visiting the Dagmar Zarubova company web site!
My passion and affection for real estate, design and architecture were the main drivers why I have been dealing with some of the biggest and leading Czech and international real estate companies, I managed to develop and grow my knowledge and understanding about the residential and commercial real estate. Thanks to the growing and maturing market and my personal drive and interest, today I consider myself to be a highly experienced professional both in the luxury residential property sales and leasing segment, as well as in the commercial property sector. Throughout my career I have worked with various developers on all types of residential schemes during which I also enriched my own skills and knowledge around marketing and PR.
I have started my own company after a through consideration, I felt I was to the challenge and was convinced the market still misses the type of real estate where the client will receive a special attention and care whilst being able to offer and combine various other services that would add value and allow for a complete solution, including interior design and Home Staging services.
I love my work and everything around properties, interior design, architecture and working with people of all nationalities and by having started my own company, a new mile stone in my life and a dream coming through since a very young age has been laid down. I graduated from economics and while working I did my MBA in Brno International Business School, affiliated to Nottingham Trent University. I speak Czech, English and basic Russian.
I very much look forward to meeting you!
P.S.:Due to my love for animals, I sponsor cat shelters. You can contribute too.
www.kocky-utulek.cz
With kind regards

Dagmar (Zárubová) Sabongui
Director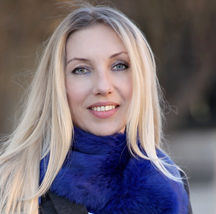 Dagmar (Zárubová) Sabongui has more than 12 years experience in residential sales, rentals and relocation services that she provides to international and local clientele. Dagmar speaks English, Czech and basic Russian.